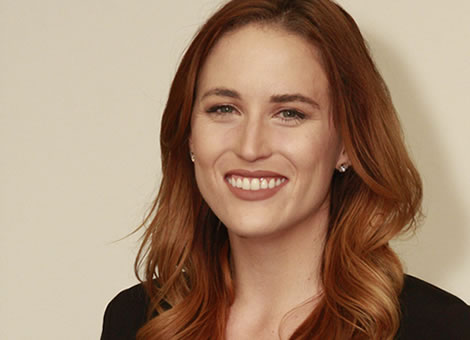 Carley M. Ryckman
Carley Ryckman joined the Los Angeles office of Bonne, Bridges, Mueller, O'Keefe & Nichols as an associate attorney in October 2017.
Expertise
Personal
Education
Expertise
Carley gained valuable experience as an intern at Public Counsel's Guardianship Clinic where she prepared documents for pro per litigants to petition or terminate guardianship of minors. She also completed an internship on a civil rights action at The Drexler Law Firm and worked as a legal assistant at the Law Offices of Steven C. Gambardella.
Carley was admitted to the California Bar in 2017, and is licensed to practice law before all courts of the State of California, the United States District Court for the Central and Southern Districts of California, and the Ninth Circuit Court of Appeals.
She is a member of California Women Lawyers, Los Angeles County Bar Association, and the Women Lawyers Association of Los Angeles.
Personal
Raised in a home that values serving the community, Carley is devoted to her family, especially her eight nieces and nephews.
She thrives as a mentor and advocate. She served as the 2016 Miracle Maker for the Children's Miracle Network, as a Board Member for Right Road Kids, and a goodwill ambassador for the Miss America Organization for many years.
A natural athlete, Carley rowed competitively in college and took on leadership roles for her crew team. Currently, she is an advanced scuba diver looking forward to her next underwater adventure.
Education
In May of 2016, Carley earned her Juris Doctor degree from University of West Los Angeles. She received a Bachelor of Arts in English Language and Literature in 2013 from University of California, Santa Barbara.