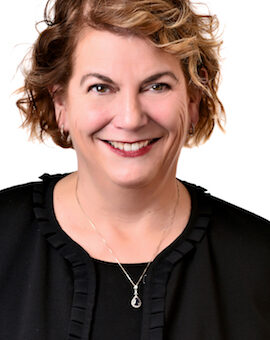 Mitzie Legreid Dobson
Mitzie Dobson has defended doctors, paramedics and other healthcare providers in medical malpractice law suits as well as hospitals including Los Angeles County + USC Medical Center, Olive View Medical Center, Harbor UCLA Medical Center, and UCLA Medical Center since 1995. She has defended cases involving a multitude of medical specialties including orthopedic surgery, neurosurgery, neurology, oncology, obstetrics and gynecology, pediatrics, genetics, gastroenterology, rheumatology, plastic surgery and dermatology. Her work on behalf of doctors, nurses, physicians assistants, nurse practitioners, physician groups, hospitals, and other health care providers often involves the interplay of medical malpractice and product liability lawsuits.
Expertise
Personal
Education
Expertise
Litigation Consulting Involving Complex Medical Issues and Medical Experts
Mitzie has since 1998 consulted with lawyers and medical experts who help defend a wide variety of cases in state and federal courts throughout the country in which medical issues play a key role in determining liability or the extent of damages. Most commonly, these cases involve product liability claims where the issue of causation relies on medical evidence and the testimony of medical experts. Mitzie has consulted with lawyers and helped prepare medical experts in more than 500 cases, including approximately 100 in which a medical expert was deposed and approximately 50 in which they testified at trial
 In addition to her consulting experience, and as described in more detail below, Mitzie has extensive experience litigating a wide array of cases in which medical and healthcare issues are at issue.
Medical Malpractice and Related Litigation in California
California has for more than 30 years imposed statutory limits on the recoveries available to plaintiffs who allege that a doctor or other healthcare provider has performed their duties negligently. As a result, medical malpractice lawsuits are increasingly likely to involve additional allegations that are not subject to the statutory limit on recoveries. Mitzie has defended a multitude of such cases, including cases that include allegations of elder abuse, fraud, battery, failure to obtain informed consent for a medical procedure, failure to adhere to FDA and other regulatory standards. As an example, Mitzie successfully defended a psychiatrist whose group employed a psychologist accused of molesting a patient. After a three-week trial in Los Angeles Superior Court, the jury ruled in favor of the psychologist and group   Mitzie has also successfully tried a number of other cases involving medical malpractice claims.
Further, Mitzie has a track record of successfully addressing tough issues by way of demurrer and Summary Judgment and obtaining successful results before the case ever gets to trial on such issues as Government Claims statutes, misrepresentation and concealment, battery, civil rights and regulatory violations, products liability claims and negligence.
Defending Orthopedic Doctors
Mitzie has in recent years represented a growing number of lawsuits filed against orthopedic doctors. These cases often involve allegations that negligence took place in connection with shoulder, hip, knee, and spinal surgeries. Mitzie recently successfully defended orthopedists on cases involving claims that an orthopedist allegedly failed to report financial interest in a product and also allegedly failed to report the efficacy and failure rate of a device to the FDA.   Mitzie has also defended cases involving allegations of improper use of several products including BMP, artificial disc replacement, spinal cord stimulators, fusion hardware and hip replacement hardware.
Speeches
Mitzie has spoken to a variety of physicians groups about current trends in medical malpractice litigation including pharmacy law, emergency room medicine and charting.
Personal
Prior to becoming a lawyer, Mitzie was a journalist. She worked for Computer Technology Review and was a design and production manager for both a monthly magazine and a quarterly publication.
Mitzie is married with four children. She is actively involved in raising funds for a high school dance team to which one of her daughters belongs, and enjoys flower arranging and painting.
Education
Mitzie received her undergraduate degree in journalism from the University of Kansas, and her law degree from Loyola Law School.