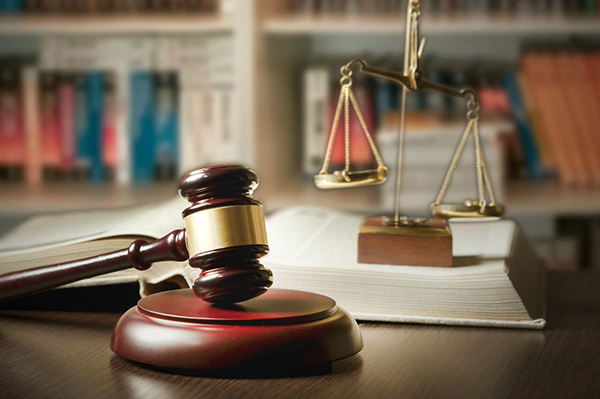 Property, Family Law, Administrative Law and Civil Suits
Bonne, Bridges, Mueller, O'Keefe & Nichols appellate practice covers many areas of law, including property, family law, administrative law and civil suits. Unlike other firms, our appellate department both supports and compliments the work of our trial attorneys.
In fact, it's the extensive trial experience of our lawyers that sets them apart from other appellate attorneys. Our team has unique insight and appreciation of what goes on at the trial level. They know how to effectively integrate the reality of a trial or lower court proceeding, to either preserve the successful ruling issued below, or to argue persuasively for its reversal.
Expertise
Our appellate team has distinguished itself in a number of significant cases before State District and Federal Courts as well as the California Supreme Court and the Nevada Supreme Court.
We provide a unique and comprehensive perspective to any appeal. We understand your case from beginning to end; from pretrial through trial and through appeal and can intervene at any point in the process. These facets are all integrated to give you a definitive advantage.
Our work doesn't end when we prevail on appeal. We advocate for the publication of every appellate victory. When our favorable decisions are added to the citable body of case law it benefits not only our clients, but the industries we defend as a whole. Our recent published decisions include:
Julian v. Mission Community Hospital, 11 Cal.App.5th 360 (2017)
(David J. O'Keefe, Thomas M. O'Neil, and Gary L. Dennis for Respondents)
Bonne Bridges defended a psychiatrist sued for civil rights violations by a patient placed on a 72-hour involuntary hold. The patient contended the psychiatrist was a "state actor" liable for civil rights violations. Bonne Bridges secured a dismissal at the pleading stage, arguing that a private physician could not be sued for civil rights violations under these facts. The dismissal was affirmed on appeal, and the ruling is citable for the proposition that a physician exercising independent judgment to place a patient on a 72 hour is not liable to that patient for violations of his or her civil rights.
Webster v. Claremont Yoga, et al., 26 Cal.App.5th 284 (2018)
(Mitzie Dobson and Michael K. Liu for Respondents)
Bonne Bridges defended a prominent yoga studio from claims that its instructor injured a student while adjusting her poses during yoga class. We argued that the instructor's actions were beyond a lay person's understanding and utilized a restorative yoga expert to prevail on summary judgment. Plaintiff appealed the dismissal of her case, claiming that yoga teachers are not subject to the rules of professional negligence and there is no standard of care applicable to all yoga instructors. The summary judgment was affirmed. In their published Opinion, the Court of Appeal agreed that the conduct of the yoga instructor was beyond a lay person's understanding and required expert testimony. This victory not only set the precedent that yoga instructors are subject to the rules of professional negligence, but has been extended to support the position that expert testimony is required to prove liability for all industry professionals.