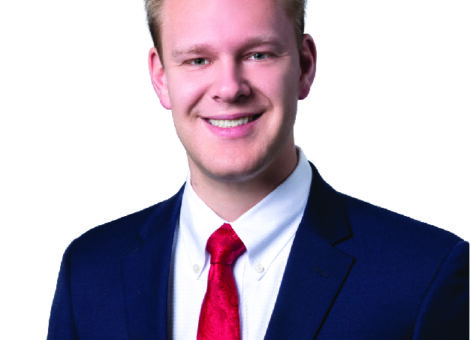 Nicholas Archibald
An Associate in the Los Angeles office of Bonne, Bridges, Mueller, O'Keefe & Nichols, Nicholas primarily practices in the areas of professional and healthcare license defense and medical malpractice defense.
Expertise
Personal
Education
Expertise
Nicholas began his practical experience as an extern in the Eastern District of California's Bankruptcy Court where he assisted in analyzing complex motions and drafting preliminary rulings under the Honorable Ronald H. Sargis. At the Pepperdine University School of Law, he assisted Vice Dean Goodno in legal research on first amendment challenges to regulating deep-fake technology. In 2021, he clerked with the Obagi Law Group, P.C. in Los Angeles. He also externed for the Supreme Court of Ghana as part of Pepperdine's Sudreau Global Justice Program and conducted research for legal aid agencies seeking to bring about criminal reform in the country. Nicholas was admitted to the California Bar in 2022 is licensed to practice law before all courts of the state of California.
Personal
Nicholas is an avid reader, hiker, and enjoys roasting and brewing coffee—experimenting to craft the perfect cup from start to finish. Nicholas also loves mentoring and regularly returns to his alma mater to advise up and coming students on finding success in law school, passing the California Bar Exam, and their careers.
Education
Nicholas earned his Juris Doctorate from the Pepperdine Caruso School of Law, graduating cum laude in 2022, after graduating with honors from the University of California, Davis with a Bachelor of Arts in History, and a Bachelor of Arts in Political Science. While in law school, he was a member of the Pepperdine Dispute Resolution Law Journal's Editorial Board, serving as Managing Editor. There, he spearheaded changes to the Bylaws that resulted in LLM students from all over the world being eligible to serve as staff on the journal for the first time. He also received CALI awards for Real Property, Legal Ethics, Privacy Law, and Public International Law Courses. Nicholas is a published author with his original article published in the Pepperdine Dispute Resolution Law Journal's Volume XXII advocating for breaking congressional deadlock with mediation. He also has an article in the process of being published by the Campbell Law Review that advocates for restructuring hospital non-profit regulation to level the playing field between for-profit and non-profit hospitals striving to bring equity to the current legislative scheme.